San Rafael Logo Design Services
For Marin County Area Businesses
San Rafael Logo Design Services
As a proprietor of a company in San Rafael, California, you are aware of the value of having a competent logo. A logo can be crucial in establishing a company's brand and identity because it is frequently the first thing that prospective customers see when they come into contact with a business.
Numerous businesses in San Rafael, California provide logo design services. But RAD Web Marketing stands out as the top option for assisting companies with their logo design requirements.
One of the main factors making RAD Web Marketing the best option for logo design in San Rafael, California is its staff of knowledgeable and skilled experts. The staff at RAD Web Marketing is highly knowledgeable and skilled in all facets of logo design, including design principles, marketing tactics, and target market research. This indicates that they are able to design unique logos that are catered to the unique requirements of each business and that will successfully communicate the brand and identity of the latter.
The dedication to client satisfaction made by RAD Web Marketing makes it the best option for logo design in San Rafael, California. The staff at RAD Web Marketing is fully aware of the value of establishing trusting relationships with each of its clients and goes above and beyond to make sure that each company is delighted with the outcomes of its logo design efforts. They collaborate closely with clients to comprehend their needs and objectives, and they are always available to address any issues that may come up.
Along with having a skilled team and a dedication to client satisfaction, RAD Web Marketing also provides a variety of logo design services. RAD Web Marketing has the knowledge and experience to assist businesses in producing professional and effective logos, regardless of whether they need one for a new brand or want to update an existing one.
In general, San Rafael, California's RAD Web Marketing is the best option for logo design. It is the best option for businesses looking to develop top-notch, expert logos that successfully communicate their brand and identity thanks to its team of qualified professionals, dedication to customer satisfaction, and wide range of services.
We help businesses throughout San Rafael, marin County and the North bay, grow their visibility and get found online… allowing them to reach a bigger audience, and grow sales.
This is our passion.
Why should small businesses should use a professional design company for your logo design projects?
For their logo design projects, small businesses in San Rafael should hire a reputable design firm for a number of reasons:
Experience and knowledge: Professional design firms employ a staff of experts with years of combined experience who have a thorough understanding of design principles and methods. They are able to produce excellent, expert logos that can clearly convey a small business' brand and identity.
Solutions that are specifically tailored to the needs and objectives of each business can be produced by qualified design firms. They collaborate closely with their customers to comprehend their target market and marketing plan, and they use this knowledge to produce powerful and impactful logos.
Working with a qualified design firm can help small businesses save time and effort. In order to free up the company to concentrate on other areas, the design team at the company can handle every aspect of the design process, from concept development to final production.
Cost-effective: Professional design firms frequently provide competitive pricing, making them a viable option for small businesses. A small business may also benefit from the high-quality, expert logos produced by a design firm by attracting more clients, which may ultimately boost sales.
Building strong relationships with their clients is a priority for many professional design firms. They collaborate closely with their clients to comprehend their needs and objectives, and they are always available to address any issues that might come up. For small businesses, which might not have the resources to handle design projects internally, this level of support can be especially helpful.
Overall, San Rafael small businesses can benefit from the expertise, individualized solutions, time savings, cost effectiveness, and solid relationships that come with working with a professional design firm for their logo design projects. These advantages can assist small businesses in producing expertly made logos that effectively convey their brand and identity, draw in clients, and foster business expansion.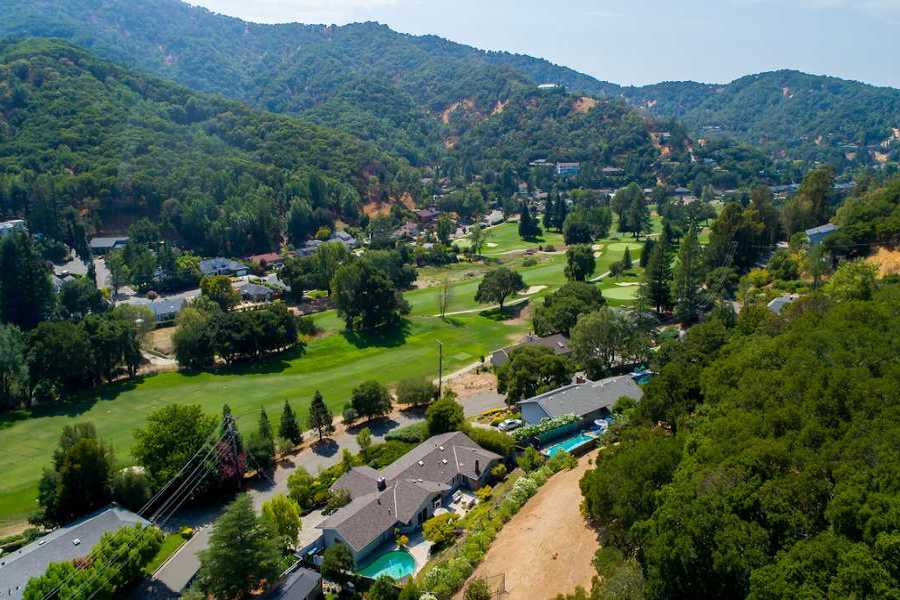 The thriving California city of San Rafael is located in the middle of Marin County, to the north of San Francisco. It is home to a thriving business community where a wide range of companies operating in different industries can be found. In San Rafael's business community, from tiny, locally owned businesses to sizable corporations, everyone can find a place.
Opening a business in San Rafael has many benefits. Because of its advantageous location, the city has easy access to major highways and airports. The region also has a highly educated and skilled labor force, which attracts businesses looking to hire top talent. San Rafael is also well known for its vibrant community and for offering a wealth of tools and assistance to businesses. San Rafael is a fantastic location to start a business or expand an existing one.