Novato Website Design Services
For Marin County Area Businesses
Novato Web Design Services
As a business owner in Novato, California, you are aware of the significance of having a website that reflects the professionalism of your organization and effectively displays your goods and services to prospective clients. RAD Web Marketing stands out as the best option when it comes to locating a web design business that can assist you in achieving these objectives.
With years of experience in the field and a team of qualified experts, RAD Web Marketing has the skills and knowledge to build a website that will not only look fantastic but also perform well and generate results for your company.
One of the main advantages of working with RAD Web Marketing is their emphasis on developing unique websites that are tailored to each client's unique needs and objectives. The team at RAD Web Marketing works closely with clients from the initial consultation to the final launch to ensure that their vision is brought to life in a way that meets their needs and exceeds their expectations.
RAD Web Marketing offers a number of other services in addition to custom website design that can aid in your company's online success. These include search engine optimization (SEO), which can increase the visibility of your website in search results, social media marketing, which can reach potential clients through social media platforms, and online advertising, which can bring in specific visitors to your website.
In general, RAD Web Marketing is the top option for business website design services in Novato, California. They are the ideal partner to help your business succeed online thanks to their emphasis on individualized solutions, extensive services, and commitment to delivering top-notch results. As a result, RAD Web Marketing should be your first choice if you need expert web design services in Novato, California.
We help businesses throughout Novato, Marin County and the North bay, grow their visibility and get found online… allowing them to reach a bigger audience, and grow sales.
This is our passion.
Why use a professional design company for your web design services?
A business needs a website to provide information about its products and services. Businesses need a professional, well-designed website to represent their brand and engage their target audience. Businesses may be tempted to handle their web design needs in-house or use low-cost options like templates or DIY design tools, but there are several reasons to hire a professional web design company.
Professional web designers can create high-quality, professional websites. Professional web designers are trained in design principles like color theory, typography, and layout and know how to use them to create a visually appealing and effective website. They also have experience working with a variety of design software and tools, as well as best practices for web design, which allows them to produce high-quality websites efficiently and effectively.
Professional web designers can also provide new ideas and perspectives. Professional web designers can offer fresh perspectives on a company's website. This enhances the website and business.
Professional web design companies can make websites easy to use in addition to their skills and creativity. They will use best web design practices to make the website intuitive and easy to use. Poor website design can frustrate users and hinder business goals.
Hiring a professional web design company saves businesses time and money. For non-web designers, designing a good website takes time. Hiring a professional frees up time and resources for running and growing the business.
Finally, professional web design can save money in the long run. While it may seem more expensive upfront to hire a professional, the investment can pay off in the form of a high-quality, professional website that is more effective at attracting and retaining customers. A poorly designed website may not be as effective at achieving business goals and may not provide the desired return on investment.
In conclusion, there are many benefits to hiring a professional web design company for a business's website design needs. Professional web designers have the skills and expertise to create a high-quality, professional website, they can bring fresh perspective and creative ideas to the table, they can ensure that the website is user-friendly and easy to navigate, and they can save time and resources for businesses. Ultimately, the investment in a professional web design company can pay off in the form of a high-quality, professional website that is more effective at attracting and retaining customers.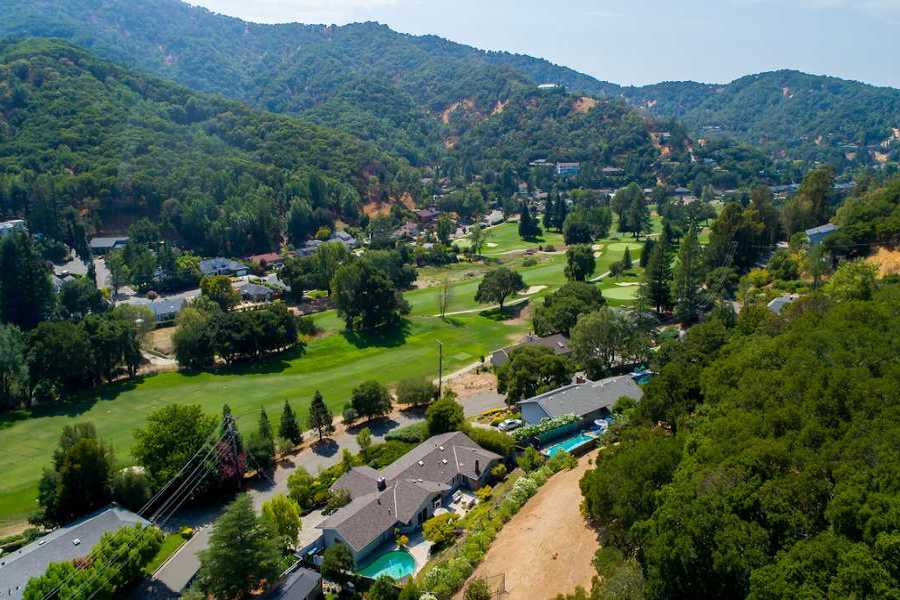 Novato, Marin County. 30-miles north of San Francisco and northwest of San Rafael. Novato is known for recreation, small-town feel, and proximity to San Francisco.
Novato has small and large businesses. Novato Fair and Vintage Oaks are shopping centers. Novato houses BioMarin Pharmaceutical and Autodesk.
Novato's business community and economy make starting a business rewarding. Novato Chamber of Commerce and Novato Economic Development Corporation help entrepreneurs. These organizations provide networking, business development, and financing.
Many factors affect Novato business. Businesses pay more in San Francisco. Products, rent, and wages are included. The local economy and high demand for goods and services can offset these costs and help businesses thrive.
Novato competition contributes. Research the market and find a niche or product to set your business apart since the town has many businesses. Have a business plan and adjust to market and customer changes.
Hardworking Novato entrepreneurs succeed. Novato attracts businesses of all sizes and industries with its strong economy, supportive business community, and proximity to San Francisco Bay Area.