Novato Graphic Design Services
For Marin County Area Businesses
Novato Graphic Design Services
Any business should prioritize graphic design because it contributes to the development of a brand's visual identity and establishes a professional presence. Businesses in Novato, California, have a wide range of choices for graphic design services. However, RAD Web Marketing is in a unique position to offer area businesses premium graphic design services.
Based in Novato, California, RAD Web Marketing is a full-service digital marketing firm. The business offers local companies professional graphic design services in addition to a variety of online marketing services. Experienced graphic designers with expertise in a range of design software and techniques make up the RAD Web Marketing team. They have the ability to produce unique graphics and designs that are catered to the particular requirements and objectives of each business.
Working with RAD Web Marketing has many advantages, one of which is the company's emphasis on producing top-notch designs that are both aesthetically pleasing and successful in achieving business objectives. The team at RAD Web Marketing has the knowledge and experience to produce top-notch results for any type of design work, whether a business needs a new logo, website graphics, marketing materials, or any other type of design work.
The dedication of RAD Web Marketing to offering top-notch customer service is another benefit of doing business with them. The team is committed to getting to know each client well in order to understand their needs and goals, and to producing designs that both meet and exceed those needs. RAD Web Marketing can offer the individualized service and focus that are required to ensure success, regardless of the stage a company is in.
In conclusion, RAD Web Marketing is the best option if you are a business in Novato, California in need of expert graphic design services. RAD Web Marketing is able to offer top-notch graphic design services that will help businesses succeed and expand thanks to their team of skilled designers and dedication to customer satisfaction.
We help businesses throughout Novato, Marin County and the North bay, grow their visibility and get found online… allowing them to reach a bigger audience, and grow sales.
This is our passion.
Why use a professional design company for your graphic design?
Graphic design is essential to a company's brand identity and messaging. Businesses may be tempted to handle their graphic design needs in-house or use low-cost options like templates or DIY design tools, but there are several reasons to hire a professional.
Hiring a professional graphic designer is beneficial because they can create high-quality, professional designs. Professional designers are trained in design principles like color theory, typography, and layout and know how to use them to create appealing and effective designs. They also use a variety of design software and tools to create high-quality designs quickly and efficiently.
Professional graphic designers can also provide new ideas and perspectives. It's natural for businesses to have a design vision, but a professional designer can offer fresh perspectives. This can improve designs and business.
Professional graphic designers follow brand guidelines and ensure that all designs match a company's branding strategy. Brand consistency builds customer trust and credibility. Professional designers understand brand consistency and can create designs that match the company's brand.
Professional graphic designers save businesses time and money. For non-designers, creating high-quality graphics takes time. Hiring a professional frees up time and resources for running and growing the business.
Finally, a professional graphic designer can save money over time. Hiring a professional may cost more, but it can result in better designs that help achieve business goals. Poor graphics may hurt a company's image and customer retention.
In conclusion, there are many benefits to hiring a professional graphic designer for a business's design needs. Professional designers can create high-quality, effective designs, bring new perspectives and creative ideas, ensure brand consistency, and save businesses time and resources. A professional graphic designer can produce better designs that help achieve business goals.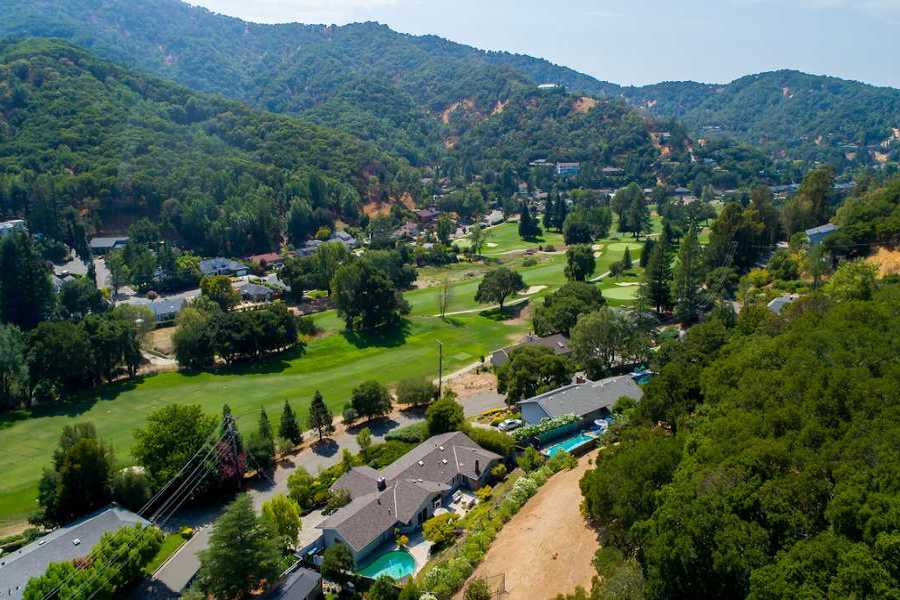 Novato is in Marin County, California. It is northwest of San Rafael and 30 miles north of San Francisco. Novato is known for its small-town feel, recreation, and proximity to San Francisco.
Novato has small shops and large corporations. Vintage Oaks and Novato Fair shopping centers are in town. Autodesk and BioMarin Pharmaceutical also have offices in Novato.
Novato's strong economy and business community make starting a business rewarding. The Novato Chamber of Commerce and Novato Economic Development Corporation offer resources for entrepreneurs. These organizations provide networking, business development, and financing to help businesses succeed.
Novato business has many factors. Business costs are higher in the San Francisco Bay Area than elsewhere. Rent, wages, and product prices are included. However, the strong local economy and high demand for goods and services can offset these costs and help businesses thrive.
Novato competition is another factor. The town has many businesses, so it's important to research the market and find a niche or product that sets yours apart. Have a solid business plan and be ready to adapt to market and customer changes.
Well-prepared and hard-working entrepreneurs can succeed in Novato. Novato attracts businesses of all sizes and industries with its strong economy, supportive business community, and proximity to the San Francisco Bay Area.