Novato Branding Services
For Marin County Area Businesses
Novato Branding Services
Any firm must have a strong brand since it sets you apart from your rivals and solidifies your identity in the marketplace. The finest place to go in Novato, California for graphic design, branding, and logo needs is RAD Web Marketing.
First and foremost, RAD Web Marketing has a group of gifted and knowledgeable designers who are skilled at producing branding materials that are both aesthetically pleasing and functional. They offer the knowledge and experience to produce high-quality outcomes, whether you need a new logo, business cards, or a whole brand identity package.
Along with their prowess in design, RAD Web Marketing is renowned for their top-notch customer support. In order to create a unique branding strategy that will produce the best outcomes, they carefully consider the unique needs and objectives of their clients.
The emphasis on consistency placed on RAD Web Marketing's branding services is one of its primary features. They collaborate with you to make sure that your branding is consistent across all channels since they recognize how important it is to keep a unified and consistent brand image throughout all of your marketing materials.
Working with RAD Web Marketing also has the advantage of their SEO experience. They are skilled at branding material optimization, which can raise your search engine results and increase the likelihood that clients will find your company online.
In conclusion, the greatest place to go in Novato, California for graphic design, branding, and logo needs is RAD Web Marketing. With their gifted designers, top-notch customer service, emphasis on consistency, and proficiency in SEO, they have the abilities and resources to support your company's branding initiatives.
We help businesses throughout Petaluma, Marin County and the North bay, grow their visibility and get found online… allowing them to reach a bigger audience, and grow sales.
This is our passion.
Why use a professional design company for your branding?
Any business must have a strong brand since it allows you to stand out from the competition and develop your reputation. Although it could be tempting to try to manage your branding efforts internally, there are a number of reasons why you should think about hiring a reputable design firm to handle your business branding.
Experience and expertise: A seasoned design firm has what it takes to produce premium branding materials that successfully communicate your company's mission and values. They are skilled at conducting in-depth research, producing designs that are pleasing to the eye, and channel-appropriately optimizing your branding materials.
Saving time: Running a business takes time, and trying to manage all of your branding activities internally might take even more time. By working with a reputable design firm, you may save time and concentrate on operating your business while they take care of the branding-related responsibilities.
Better outcomes: An expert design firm has the tools and expertise necessary to develop a thorough and successful branding plan that will benefit your company's bottom line. In order to achieve the greatest results possible, they can also monitor the outcomes of their efforts and change their plan as necessary.
Cost-effective: Even though it could seem like a big price to hire a professional design firm, doing so can be less expensive than attempting to manage all of your branding tasks internally. A professional business has the knowledge and resources to produce superior outcomes, which can increase return on investment.
Keep current: Because the design sector is always evolving, it can be challenging for companies to stay on top of all the newest trends and industry best practices. Your branding efforts can always be current and successful since a professional design firm keeps up with all the most recent innovations.
In conclusion, firms wishing to enhance their branding efforts would be wise to hire a reputable design firm. They have the knowledge and tools necessary to support your company's branding efforts thanks to their experience, time-saving abilities, superior outcomes, cost-effectiveness, and capacity to stay current.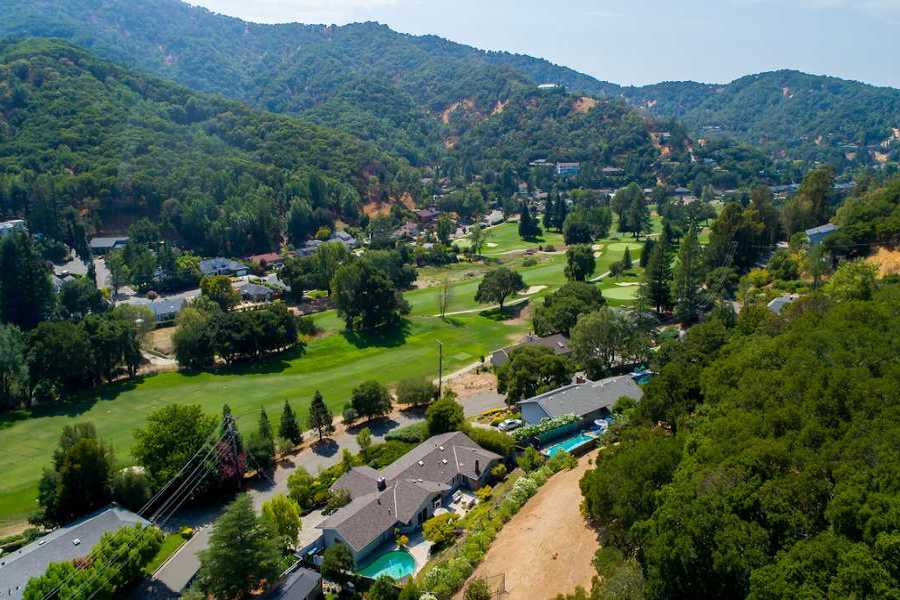 Novato is in Marin County, California. It is northwest of San Rafael and 30 miles north of San Francisco. Novato is known for its small-town feel, recreation, and proximity to San Francisco.
Novato has small shops and large corporations. Vintage Oaks and Novato Fair shopping centers are in town. Autodesk and BioMarin Pharmaceutical also have offices in Novato.
Novato's strong economy and business community make starting a business rewarding. The Novato Chamber of Commerce and Novato Economic Development Corporation offer resources for entrepreneurs. These organizations provide networking, business development, and financing to help businesses succeed.
Novato business has many factors. Business costs are higher in the San Francisco Bay Area than elsewhere. Rent, wages, and product prices are included. However, the strong local economy and high demand for goods and services can offset these costs and help businesses thrive.
Novato competition is another factor. The town has many businesses, so it's important to research the market and find a niche or product that sets yours apart. Have a solid business plan and be ready to adapt to market and customer changes.
Well-prepared and hard-working entrepreneurs can succeed in Novato. Novato attracts businesses of all sizes and industries with its strong economy, supportive business community, and proximity to the San Francisco Bay Area.