Novato SEO Services
For Marin County Area Businesses
Novato Search Engine Optimization Services
Are you trying to increase traffic to your Novato, California business and your online visibility? RAD Web Marketing is available to assist.
A full-service digital marketing company with a focus on search engine optimization, RAD Web Marketing is based in Marin County (SEO). Our team of qualified experts knows how to boost your company's search engine rankings on Google and other search engines, which will help you draw in more clients and expand your business.
Knowing the requirements of your target market is one of the keys to effective SEO. Our staff takes the time to learn about your company, your goods and services, and your clients. We then make use of this data to create a unique SEO strategy suited to your requirements.
By optimizing their website for search engines, we assist our clients in improving their Google rankings. This covers both on-page optimization, such as enhancing your website's content and structure, and off-page optimization, such as constructing high-quality backlinks from other reputable websites.
In addition to website optimization, RAD Web Marketing also provides a range of other SEO services to support the online success of your company. These include technical SEO, which guarantees that your website is search engine optimized on a technical level, and local SEO, which helps you rank higher in local search results.
Creating and maintaining an online presence via social media is a crucial component of SEO. RAD Web Marketing can assist you in setting up and maintaining social media profiles on websites like Facebook, Instagram, and Twitter as well as in creating a social media marketing strategy that will enable you to interact with your target market.
We take great pride in offering top-notch SEO services to companies in Novato, California, and all over Marin County at RAD Web Marketing. Our team is committed to meeting and even exceeding your expectations while assisting you in becoming successful online. To find out how we can assist in the expansion of your company, get in touch with us right away.
We help businesses throughout Novato, Marin County and the North bay, grow their visibility and get found online… allowing them to reach a bigger audience, and grow sales.
This is our passion.
Why use a professional design company for your SEO services?
The process of optimizing a website to rank higher in search engine results and draw in more organic traffic is known as SEO, or search engine optimization. To reach and engage with their target audience in the modern digital era, businesses must have a strong online presence and be visible in search engine results. There are a number of reasons why hiring a professional is crucial for these tasks, despite the fact that it may be tempting for businesses to try to handle their own SEO efforts internally or to use inexpensive alternatives like DIY SEO tools.
One of the main advantages of hiring an SEO expert is that they are equipped with the skills and knowledge required to optimize a website and raise its placement in search engine results. A professional SEO specialist is knowledgeable about using a variety of tactics and techniques to raise a website's ranking and visibility and has received formal training in SEO principles and best practices. Additionally, they have experience working with various business and industry types, which enables them to customize their strategies and tactics to meet the particular requirements of a business.
A specialist in SEO should be consulted for another reason: they can offer new insights and imaginative solutions. While it is normal for businesses to have a clear vision in mind for their SEO initiatives, a qualified SEO specialist can offer fresh perspectives and methods that may not have been thought of. This could ultimately benefit the business and increase the value and impact of the optimization efforts.
Professional SEO specialists have the knowledge and innovative ideas, but they also have the ability to track and evaluate the success of optimization efforts. To evaluate the effectiveness of SEO campaigns and make data-driven decisions about how to optimize and enhance them, they can use a variety of analytics tools and metrics. This is crucial because it enables companies to determine what strategies are effective and ineffective and to allocate their SEO resources accordingly.
Employing a specialist in SEO can help businesses save time and money, which is another advantage. For those who are not trained in SEO or who have no prior experience with SEO tactics and techniques, SEO can be a time-consuming process. Businesses that hire experts can free up time and resources to be used on other projects, like managing and expanding the company.
Finally, it may end up being less expensive in the long run to hire an SEO expert. Although hiring a professional may initially seem more expensive, the investment may pay off in the form of improved visibility and ranking in search engine results, which may result in an increase in organic traffic and, ultimately, in more sales. Websites that are not properly optimized may not perform as well in search results and may not be as successful at bringing in new clients.
In conclusion, using a professional for a company's SEO requirements has many advantages. Professional SEO specialists can bring fresh insight and innovative ideas to the table, track and analyze the success of optimization efforts, and save businesses time and resources. They have the skills and knowledge to optimize a website and raise its ranking in search engine results. Ultimately, hiring a seasoned SEO expert can pay off in the form of improved visibility and ranking in search engine results, which can result in an increase in organic traffic and, ultimately, revenue.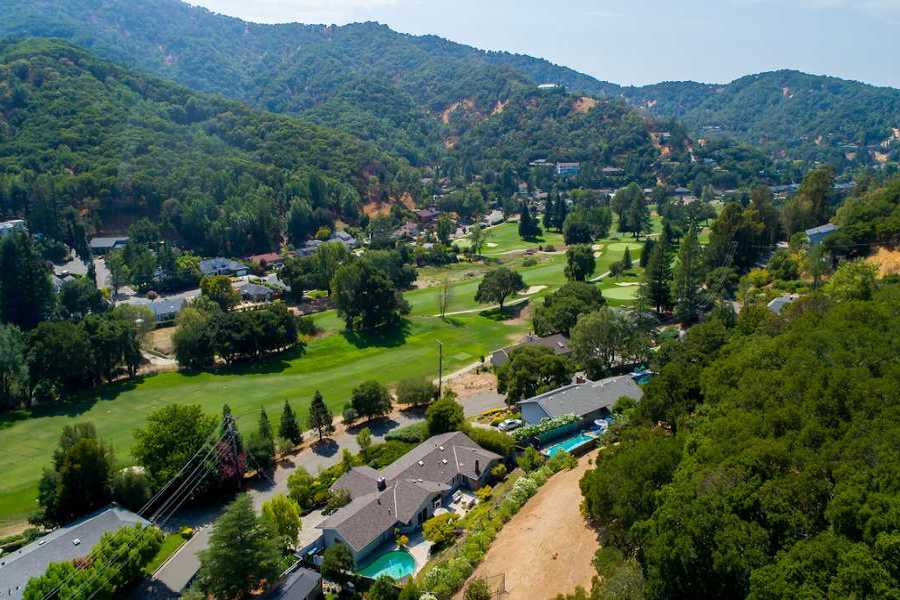 Marin County includes Novato. San Rafael is located 30 miles to the northwest of San Francisco. The recreation, small-town atmosphere, and proximity to San Francisco are what make Novato so popular.
Novato is home to both small and large businesses. Town is home to the shopping malls Vintage Oaks and Novato Fair. Additionally, Novato is home to offices for Autodesk and BioMarin Pharmaceutical.
Due to its robust economy and business community, Novato is a rewarding place to launch a business. The Novato Economic Development Corporation and Novato Chamber of Commerce are resources for businesspeople. These groups provide financing, business development, and networking.
Businesses in Novato are impacted by numerous factors. Costs for doing business are higher in the San Francisco Bay Area. Rent, salaries, and product prices are all included. The robust local economy and high demand for goods and services, however, can offset these expenses and support business growth.
Competition in Novato is another element. Due to the town's abundance of businesses, it's critical to conduct market research and identify a niche or product that distinguishes yours. Create a strong business plan and be flexible to changes in the market and customer demand.
Entrepreneurs in Novato who put in the effort can succeed. Novato draws businesses of all sizes and industries thanks to its robust economy, welcoming business community, and close proximity to the San Francisco Bay Area.