Website Maintenance Services
For Sonoma County Area Businesses
Petaluma Website Maintenance Services
A well-designed website that appropriately represents your brand and successfully informs potential clients about your goods or services is essential for business owners. The best web design firm to assist your organization with updating and managing your website is RAD Web Marketing in Petaluma, California.
The staff of competent and skilled designers at RAD Web Marketing is one of the main reasons why they stand out as the top web design business. They have a good sense of aesthetics and understand how to design websites that successfully communicate the message of your company. Additionally, they possess the technological know-how required to guarantee that your website is both fully functioning and simple to use.
To keep your website current and operating efficiently, RAD Web Marketing offers website maintenance services in addition to their expertise in web design. Fixing broken links, updating content, and making sure your website is mobile-friendly are all duties that fall under this category. You can be sure that your website will always be in great shape and draw in potential clients by frequently maintaining it.
The emphasis on search engine optimization that RAD Web Marketing places on its web design and maintenance services is another feature (SEO). They are aware of the significance of performing well in search results and are skilled in website optimization for higher search engine rankings. This includes utilizing certain keywords, producing material of the highest caliber, and acquiring backlinks from trustworthy websites.
And lastly, RAD Web Marketing is renowned for its top-notch customer support. They carefully consider the unique requirements and objectives of their clients and collaborate with them to create a specialized web design and maintenance plan that will produce the greatest outcomes.
In conclusion, the best web design firm in Petaluma, California for companies wishing to update and maintain their website is RAD Web Marketing. They have the abilities and resources to support your business's online success with their team of professional designers, website maintenance services, emphasis on SEO, and first-rate customer service.
Why use a professional company like RAD Web Marketing for your SEO?
A good online presence is crucial for business owners in order to draw in new clients and distinguish themselves in their field. Working with a qualified digital marketing firm to optimize your website and raise your search engine results is one way to accomplish this. Here are five good reasons to work with a seasoned digital marketing agency for your company:
Experience and expertise: Digital marketing firms possess the knowledge and practical knowledge required to successfully optimize your website for search engines. They understand how to carry out in-depth keyword research, optimize the content and architecture of your website, and employ strategies like link building and social media marketing to raise your website's search engine ranks.
Time-saving: Trying to manage all of your digital marketing activities in-house might be even more time-consuming than running a business. You can save time and concentrate on operating your business while they handle the marketing responsibilities by working with a seasoned digital marketing agency.
Better outcomes: A seasoned digital marketing agency has the tools and expertise necessary to develop a thorough and efficient marketing plan that will work for your company. They can keep tabs on the outcomes of their work and modify their approach as necessary to achieve the greatest outcomes.
Cost-effectiveness: Although employing a seasoned digital marketing agency may seem like a major outlay, doing so can be less expensive than having to manage all of your marketing initiatives internally. Better results might result in a higher return on investment since a professional organization has the knowledge and resources to achieve them.
Keeping up with the newest trends and best practices can be challenging for organizations because the digital marketing landscape is always evolving. A seasoned digital marketing agency keeps abreast of all the most recent advancements and can guarantee that your marketing initiatives are consistently relevant and successful.
Businesses who want to raise their search engine ranks and draw in more clients would be wise to hire a seasoned digital marketing agency. They have the knowledge, tools, and resources necessary to assist your company in thriving in the digital sphere thanks to their proficiency, time-saving abilities, superior outcomes, cost-effectiveness, and capacity to stay current.
ARE YOU READY TO MAKE A GREAT FIRST IMPRESSION… WITH YOUR WEBSITE IN PETALUMA?
We help businesses throughout Petaluma and the North bay, grow their visibility and get found online and on google search… allowing them to reach a bigger audience, and grow sales.
This is our passion.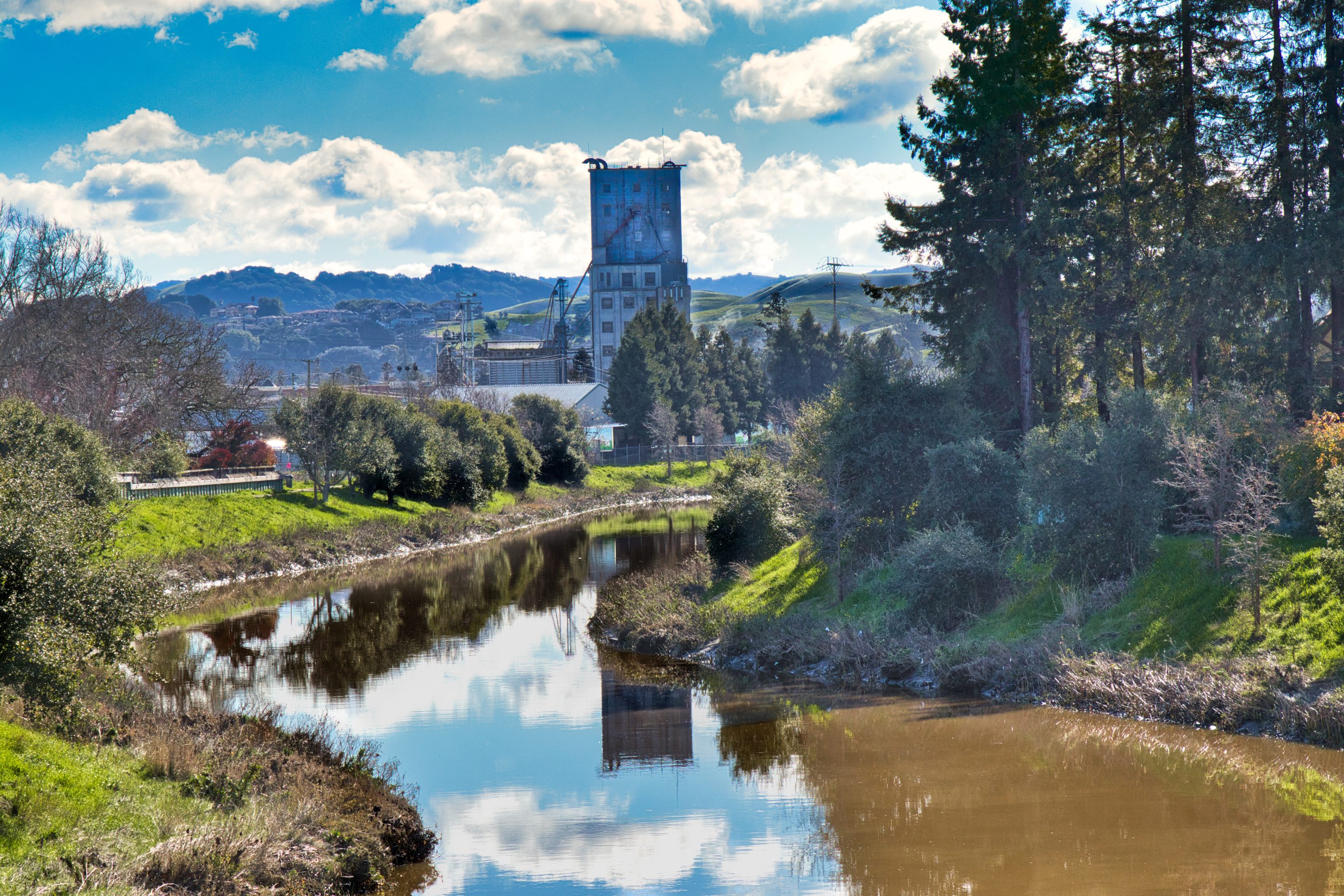 The city of Petaluma, California can be found in the North Bay area of the San Francisco Bay Area in California. It has the atmosphere of a traditional American small town with a strong sense of community. Because of the city's dedication to economic growth and the thriving local business community, establishing a commercial presence in Petaluma can prove to be a fruitful and satisfying endeavor.
The economy of Petaluma is quite broad, with a mixture of smaller enterprises, newer startup businesses, and more established industries. The city is home to a thriving agriculture economy in addition to a number of companies that are involved in the technology and biotechnology industries. Petaluma also boasts a robust retail industry, highlighted by its abundance of locally owned, independently operated boutiques as well as artisanal food and drink makers. The downtown part of the city, often known as the Theater District, is a popular location for a variety of activities, including shopping, dining, and going to the theater. In general, Petaluma is an excellent location for beginning a business or expanding an existing one since it has a community that is encouraging of such endeavors and a wide variety of options for commercial achievement.