Novato Social Media Marketing Services
For Marin County Area Businesses
Novato Search Engine Optimization Services
Do you want to use social media to reach out to your ideal clientele and expand your brand? Help is available from RAD Web Marketing.
The full-service digital marketing company RAD Web Marketing, with offices in Novato, California, focuses on social media marketing. In order to assist businesses in Marin County and beyond in achieving their marketing objectives, our team of skilled professionals knows how to make the most of social media.
The ability to comprehend the wants and preferences of your target market is one of the keys to effective social media marketing. Our team spends the necessary time learning about your company, your goods and services, and your clients. Following that, we put this data to use to create a social media marketing plan that is specifically suited to meet your requirements.
With the aid of websites like Facebook, Instagram, and Twitter, RAD Web Marketing's range of social media marketing services enables companies to interact with their target market. These services include making and managing social media accounts, producing interesting content, and managing focused advertising campaigns.
As an alternative to conventional social media marketing, RAD Web Marketing also provides influencer marketing services, which involve collaborating with social media influencers to market your goods or services to their followers. This may be a very efficient way to connect with a wider, more specific audience, increase traffic to your website, and boost sales.
We take great pride in offering businesses in Novato, California and all of Marin County the best social media marketing services available. Our team is committed to providing results that go above and beyond your expectations while also working to ensure your success on social media. To learn more about how we can assist your company in expanding, get in touch with us right away.
We help businesses throughout Novato, Marin County and the North bay, grow their visibility and get found online… allowing them to reach a bigger audience, and grow sales.
This is our passion.
Why use a professional design company for your social media marketing services?
In the digital age, social media and influencer marketing are crucial for businesses to reach and engage with their target audience. While it may be tempting for businesses to handle their own social media and influencer marketing in-house or use low-cost options like DIY marketing tools, there are several reasons to hire a professional.
Professionals can create and execute effective social media and influencer marketing campaigns. A professional social media marketer has formal training in marketing principles like market research, target audience identification, and campaign strategy and knows how to use social media channels and tools to reach and engage customers. They can also tailor their strategies and tactics to a business's needs due to their experience working with various businesses and industries.
Another reason to hire a professional for social media and influencer marketing is their fresh perspective and creative ideas. A professional marketer can bring new ideas and approaches to a business's marketing efforts. This can enhance campaigns and the company.
Professional social media marketers can also track and analyze campaign performance. They can use analytics tools and metrics to evaluate social media campaigns and make data-driven optimization and improvement decisions. This is important because it lets businesses see what works and what doesn't and make informed marketing resource allocation decisions.
Hiring a professional for social media and influencer marketing can save businesses time and money. Marketing can be time-consuming, especially for beginners and those unfamiliar with social media. Hiring a professional frees up time and resources that can be used to run and grow the business.
Finally, social media and influencer marketing professionals may be cheaper in the long run. Hiring a professional may cost more upfront, but it can result in more effective campaigns that reach and engage customers. Inefficient marketing can waste resources and fail to deliver results.
In conclusion, hiring a professional for a business's social media and influencer marketing needs has many benefits. Professional social media marketers can save businesses time and resources by creating and executing effective campaigns, bringing fresh perspectives and creative ideas to the table, tracking and analyzing campaign effectiveness, and bringing new perspectives and ideas to the table. Professional social media marketers can help you reach and engage customers more effectively.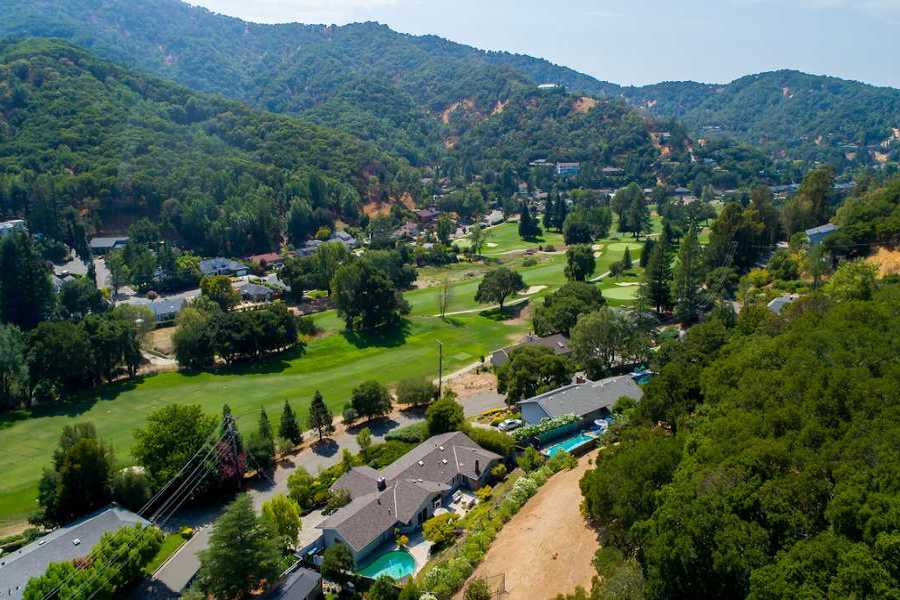 Novato is a city in Marin County. 30 miles to the northwest of San Francisco is where you'll find San Rafael. What makes Novato so well-liked are the recreational opportunities, small-town feel, and proximity to San Francisco.
Both small and large businesses can be found in Novato. The shopping centers Vintage Oaks and Novato Fair are located in town. Additionally, Autodesk and BioMarin Pharmaceutical have offices in Novato.
Novato is a rewarding place to start a business because of its strong economy and business community. Businesspeople can find resources at the Novato Economic Development Corporation and Novato Chamber of Commerce. These organizations offer networking, financing, and business development.
Numerous factors have an impact on businesses in Novato. The San Francisco Bay Area has higher business costs. Prices for rent, wages, and goods are all included. However, these costs may be covered by the thriving local economy and high demand for goods and services, which will support business expansion.
Another factor in Novato is competition. Because there are so many businesses in the town, it's important to conduct market research and find a niche or product that sets yours apart. Make a solid business plan and remain adaptable to market and customer demand changes.
Entrepreneurs in Novato who work hard can be successful. Thanks to its strong economy, welcoming business community, and close proximity to the San Francisco Bay Area, Novato attracts companies of all sizes and sectors.